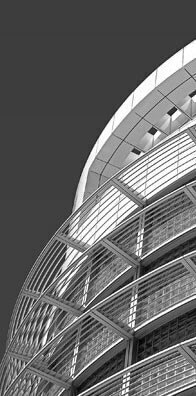 Design Philosophy
Process and Principles.
Order and Intelligence.
These are the foundations of our architectural practice. Gwathmey Siegel Kaufman's approach is built not on a pre-determined aesthetic or a rigid "signature style." It grows naturally from a quest for ideas and answers. Designs are never imposed. They evolve from a rigorous inquiry into the particulars of location and program. They represent our determined belief that we can transform problem-solving into art.
At its most basic, architecture is a response to fundamental human needs-a way of organizing space while meeting practical demands. At its most exalted, architecture can introduce new perspectives and new dynamics, reinvigorating both landscape and cityscape. We strive to synthesize these two goals, to create buildings that perform as well as excite, buildings that uplift the spirit and are memorable. At Gwathmey Siegel Kaufman, our design process begins with a careful, in-depth study of each project's requirements and constraints, its use and users. We then analyze, evaluate, and interpret these factors through the prism of our core principles-the formal propositions of
spatial relationships and adjacencies, symmetry and asymmetry, use of materials and sense of order that constitute the discipline and practice of modern architecture. With this inquiry and understanding as a starting point, we build a rationale of ideas and experiences, a program of needs and goals, and a carefully constructed collage of forms and spaces that is at once dynamic, aspiring, and meaningful.
Context and Change
Every new building, every adaptive reuse, every site must address and acknowledge a pre-existing context. At the same time, however, every structure and every intervention-whether radical or reverential-ultimately changes the context. The only question, then, is whether the inevitable change will be for better or worse; whether context will become a synonym for stagnation or a spark that ignites redefinition. At Gwathmey Siegel Kaufman, we are sensitive to the nuances of place and precedent. We are deeply responsive to content, to material, and to a building's cultural, historical, and physical environment. Yet we believe that imitation subverts creativity, that replication does not produce art.
We value the past as an inspiration to invent the future. We are committed to a modernist philosophy that seeks to reinterpret the familiar and to explore the unfamiliar, to take on the risks and rewards of forging a new context through counterpoint and balance. We maintain that excellence is timeless and that the fundamentals of form and space transcend the bonds of fashion and style. We accept the artist's historical obligation to create a new reality-to probe, to speculate, and to inspire.
Forging a Partnership
If we are demanding of ourselves, we are equally demanding of our clients. They are our partners. They are valued collaborators in shaping the program, determining a direction, and defining success.
This close relationship is more than simply an effective way to manage a project. It is a necessary part of the design process. Our approach to architecture is rooted in the individual's perception of space. And perception rests with the "perceivers," the people who live in, work in, and visit the building and site. We value their insight because ultimately it is through their interpretation and their questions that the building becomes resolved.